We can help you increase the value and improve the appearance of your Newton, NC home with exterior home renovations.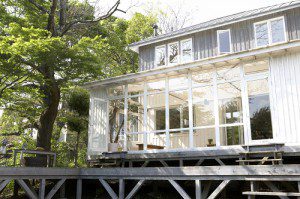 You may wonder why doing exterior home renovations would be important. After all, you spend your time inside your home, not out on the curb, looking at it. However, consider that there is a growing appreciation throughout the Newton, NC area for taking that space outside and creating wonderful outdoor living areas. Having an extension of your home to enjoy is like icing on the cake! At TCB Construction, we'd like to help you create a "peace" of heaven at your home with exterior home renovations.
Deck or Patio Building – Imagine a beautiful deck or patio on which to entertain with cookouts and other activities. Just relaxing on your new deck with your beverage of choice, be it lemonade, a soda, or a glass of wine, can be a great way to cast off the frustrations of a hectic day. Don't worry if you don't have an exterior door where you want a deck or patio, as we can add that, too! Leave all the details to us, as we can plan out your space for ultimate enjoyment.
Maintenance – Although there are plenty of exterior home renovations to make your property more enjoyable, it is also important to consider those that will maintain your home and keep it looking its best. To that end, we include exterior house painting and the installation of gutters & downspouts as two of our exterior home renovations projects.
If you would like to know more about exterior home renovations, give us a call. We'll be glad to come out and review your property for options to make your home look great and have increased functionality. At TCB Construction, we are taking care of business to make your life better!
---
At TCB Construction, we perform exterior home renovations in Hickory, Newton, Sherrills Ford, Statesville, Conover, Maiden, Claremont, Catawba, Taylorsville, Lenoir, Morganton, Valdese, Connelly Springs, and Lincolnton, North Carolina.