A new patio design in Newton, NC can make your property far more useful for your family and for entertaining.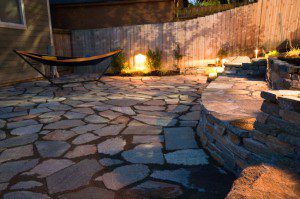 Have you ever thought about how you could better utilize the outside of your home? Most people have larger yards than they do homes, so it makes sense to put this space to use, especially if your home is a tad on the too-cozy side. If you have not felt comfortable entertaining friends because you don't have the space to do so, we welcome you to contact us at TCB Construction and find out about patio design projects that can make your property far more useful for your family and for entertaining.
Depending on whether you want to enjoy your patio just during the summer or all year long, we can create a patio design that will work for you and your family. Some common functions that we can address with your patio design are dining areas, areas for relaxation and also entertainment functionality.
A dining area can just be seating, or it can include an outdoor kitchen, so you can also prepare meals there. A relaxation area will have seating and also things such as a water feature or fire pit in order to gain the most amount of calming influence possible. As for entertainment, you can choose from options such as a sound system, outdoor pool table or even weather-resistant media components. As you can see, there is an abundance of things that can be incorporated into your patio design. Choose just one or all of them to make your time outdoors truly special.
Call us today to discuss options for your Newton, NC home's patio design. We offer our consultation services and comprehensive estimates at no charge to you. No patio design is too simple or too complex. We can make what you envision a reality!
---
At TCB Construction, we offer patio design services in Hickory, Newton, Sherrills Ford, Statesville, Conover, Maiden, Claremont, Catawba, Taylorsville, Lenoir, Morganton, Valdese, Connelly Springs, and Lincolnton, North Carolina.