Home additions are the perfect way to add more square footage to your Hickory, NC home while also increasing its value significantly.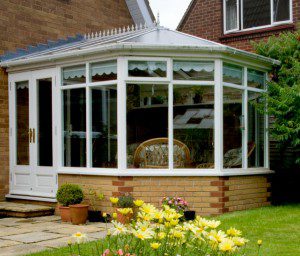 Even though your home in Hickory, North Carolina was the perfect fit for your needs when you bought it doesn't necessarily mean that it works for your lifestyle now. If you need more space and don't necessarily want to deal with the hassle and expense of moving to a bigger place, you don't have to. At TCB Construction, our home additions give you more space with style and elegance.
Home additions are the perfect way to add more square footage to your home while also increasing its value significantly. With a high return on investment, plus the ability to finally have the extra room you need, you really can't go wrong turning to our team for help adding more space to your home.
At TCB Construction, we realize that when extra care is not taken to make sure an addition blends into the exterior appearance of a home, the end result can look silly from the outside. Since our main priority is always high-quality work, we'll make sure that your addition not only looks great on the inside, but also complements the overall appearance of your home.
Additionally, we won't charge you a fortune. Since we began operations in 2012, it has been our goal to provide high-quality service at a price that will work for any budget. If lack of space is getting you down or you're just ready for a change, contact us at TCB Construction today to find out more about how home additions can instantly revitalize your home and increase its value.
Common Questions About Home Additions
Is your house no longer big enough for your family or your needs? Could you use some extra space but don't want to move? A home addition may be the solution, and we have answered some questions about the home additions we build at TCB Construction down below.
What are some benefits of adding a home addition?
Adding a home addition gives you needed square footage without the time, hassle, and expense of moving. An addition also gives you the opportunity to dedicate this space to a particular purpose, whether you need a new bedroom for your growing family or a home office space.
How can you use a home addition?
How you use a home addition is entirely up to you and your needs. But many of our customers use home additions for extra bedrooms, recreation space, home offices, play rooms, and other purposes.
Does a home addition add value?
Yes! When you increase your home's square footage, you also increase its value. This can be beneficial if you have plans to sell in the near future.
What are some benefits of working with your team?
Our team is trusted, reliable, and committed to doing great work. We will make sure you are happy with the process of working with us when you have us build you a home addition.
How do I get my project started?
Start by reaching out to us directly. We'll give you an estimate for your project and a general overview of what needs to happen next.
---
At TCB Construction, we build home additions in Hickory, Newton, Sherrills Ford, Statesville, Conover, Maiden, Claremont, Catawba, Taylorsville, Lenoir, Morganton, Valdese, Connelly Springs, and Lincolnton, North Carolina.