Turn to us for new gutters & downspouts on your Hickory, NC home that will provide ultimate protection and reliability.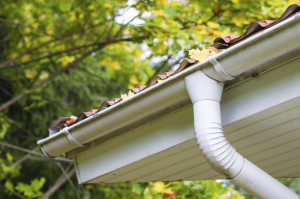 Gutters & downspouts are designed to carry away water from the exterior of your home to prevent water damage from harming your property's structure. If your gutters are falling apart in certain places or your downspouts just don't do what they are supposed to do, contact us at TCB Construction in Hickory, North Carolina. We'll construct and install new gutters & downspouts that are a perfect match for your home and will direct water away from your property's structure seamlessly.
At TCB Construction, we're dedicated to professional service, quality, and affordability. When you turn to us to install new gutters & downspouts on your property, you'll receive:
Gutters that match the appearance of your home perfectly
Seamless gutters for the uninterrupted flow of water
State-of-the-art gutter covers
Drip edges to easily clear debris, leaves, and dirt out of your gutter system
Although these are all good reasons to work with us, we believe that the best reason to let us install new gutters and downspouts on your property is because of the gutter guards we use. These are your best line of defense against debris collecting in your gutter system and harming the flow of water down to the ground. This way, you can rest assured that no harm is being done to your property and you never have to get up on a ladder again to make sure your gutters & downspouts are free and clear.
Don't let water threaten the integrity of your property. Instead, turn to us at TCB Construction for new gutters & downspouts that will provide ultimate protection and reliability.
FAQs About Gutters & Downspouts
We want your home to look great and have the proper protections in place, so we're more than happy to answer your questions about gutters & downspouts. You'll find our answers to several frequently asked questions below, but if you can't find the information you're looking for, we encourage you to reach out to our team.
What makes seamless gutters superior to other gutters?
Traditional sectional gutters might allow for easy DIY installation, but they are not as effective when it comes to leak prevention. Because sectional gutters have seams where separate parts are attached to one another, water can get through them more easily than it can with seamless gutters, putting your home at risk of water damage. Seamless gutters offer better protection, and they provide a more appealing appearance as well.
How do I know what size gutters I need?
5" and 6" gutters are the most common gutter sizes for homes. If you're not sure which size is appropriate for your needs, just reach out to us and let us examine the square footage of your roof and its pitch. With this information, we can easily determine which gutter size is adequate.
Do downspouts need to be cleaned regularly?
Yes both gutters & downspouts should be cleaned twice yearly, usually once in the spring and once in the fall. You might not think downspouts need to be cleaned, since water flows through them vertically, but gravity can't do all the work for you when it comes to keeping them clear. Downspouts can still get clogged over time, so make sure to give them the proper attention too.
---
At TCB Construction, we offer services for gutters & downspouts in Hickory, Newton, Sherrills Ford, Statesville, Conover, Maiden, Claremont, Catawba, Taylorsville, Lenoir, Morganton, Valdese, Connelly Springs, and Lincolnton, North Carolina.