Our handyman services in Hickory, NC include things like woodwork, doors and windows, flooring, roof repairs, custom sheds and barns, and more.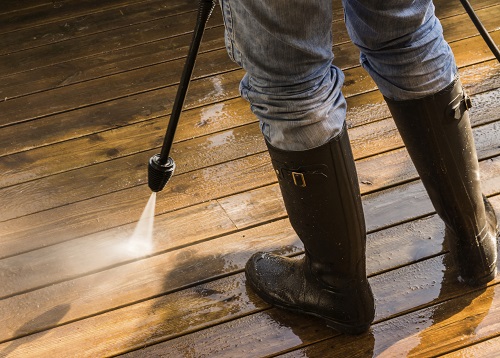 If you own a home in Hickory, North Carolina, you probably feel like the list of things you need to get done around your house is constantly growing instead of getting shorter. At TCB Construction, we're here to help you tackle the tasks on this list while also ensuring your home is a beautiful place to live.
Our handyman services are highly varied and include things like woodwork, doors and windows, flooring, roof repairs, custom sheds and barns, and much, much more. Thanks to our team of licensed and experienced professionals, we're confident that we will be able to complete your project without a problem.
When you need a handyman, we understand that you want to get your project taken care of as soon as possible. Due to this, when you give us a call, we'll arrive at your home soon after. In fact, the majority of the jobs we do are completed on the same day the request is made.
We'll always provide you with a free estimate regarding the job that needs to be done before we start working. This way, there are no surprises on your end later on down the road.
4 Good Reasons to Call a Handyman
Owning a home means there's always something to do, from a minor repair project to basic maintenance. Although you may be relatively good with a drill and a hammer, there are just some things your knowledge doesn't extend to, even with the help of YouTube. When you have a home project coming up, here are a few of our best reasons why calling a handyman is the way to go:
You're short on time—You want as much of your weekends as possible to relax, lounge, and enjoy with your friends and family. If you don't call a handyman for help with your project, that much of your free time is gone.
You want it done right—How many times have you done a home improvement project only to have to go back and make adjustments later? Calling a handyman ensures the job is done right the first time, without delay and with much less frustration.
You don't want to buy new tools—Depending on the project, you may have to take a trip to the hardware store to buy a new tool. Hiring a handyman saves the trip and the money you would have spent on the new tool.
You want to save money—While this may seem counterintuitive, hiring a handyman could actually help you save money! By having the job done right the first time, you won't have to spend extra time/money making adjustments or starting the project over from scratch if you mess up.
The next time you need a handyman for a household project, put the task into the hands of someone you can trust. To find out more about the types of repairs and projects we do or to receive a free estimate, don't hesitate to contact us at TCB Construction.
---
At TCB Construction, we offer handyman services in Hickory, Newton, Sherrills Ford, Statesville, Conover, Maiden, Claremont, Catawba, Taylorsville, Lenoir, Morganton, Valdese, Connelly Springs, and Lincolnton, North Carolina.

Similar Services We Offer: