If you want to improve your Hickory, NC home's curb appeal and ultimately increase its value, turn to us for exterior home renovations.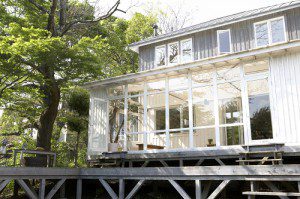 When most people think of renovating their home, images of changing the countertops in their kitchen or replacing the flooring in one of their bathrooms come to their minds. However, renovations don't have to be limited to just the interior of your home. If you want to improve your Hickory, North Carolina home's curb appeal and ultimately increase its value, turn to us at TCB Construction for exterior home renovations.
The first thing our renovation team does when they work on exterior home renovations is complete a thorough consultation to gain a better understanding of the project. Before we start working on the exterior of your home, we'll take the time to come up with a plan for the project, taking your input and specifications heavily into account. Then, we'll get to work doing what you requested. Our process really is that simple, which is primarily why it is so effective.
Whether your requests for exterior home renovations involve merely adding a new coat of paint or replacing the porch system that lines the front of your home, our owner will remain involved in the project. It is this hands-on approach that allows us to not only complete high-quality work, but also ensure that you are happy with the final outcome.
With our help, the process of exterior home renovations will be efficient, quick, and, most importantly, affordable. If you want to enhance the outward appearance of your home, give us a call at TCB Construction today for more information.
FAQs About Our Exterior Home Renovation Services
When people think of renovating their houses, they usually think of doing interior renovations. But there are many reasons to invest in renovating your exterior, and we have answered some questions about the exterior renovations we do at TCB Construction down below.
What kind of exterior home renovations do you do?
We can do any type of exterior home renovation you have in mind. Whether you want to expand your porch, add dormers to the front of your house, or something else, we're up for the job and will complete it with excellence.
Why should I invest in exterior home renovations?
When you pull up to your home, it's hard to want to go inside if the exterior is decrepit, outdated, or falling apart. Exterior renovations enhance your curb appeal and make your home look more inviting. And if you have plans to sell in the near future, renovating your exterior can help you attract potential buyers.
How long do renovations typically take?
This depends on the project and the type of work you have us do. We will give you an estimate for how long your project will likely take during the initial consultation.
Why should I work with your team?
We are experienced, reliable, and known for our high-quality workmanship. Work with us and you will be happy with the work we do as well as the quality of our customer service.
How do I get an estimate?
Call us! We're excited to talk to you more about your project and give you more information about next steps to take.
---
At TCB Construction, we perform exterior home renovations in Hickory, Newton, Sherrills Ford, Statesville, Conover, Maiden, Claremont, Catawba, Taylorsville, Lenoir, Morganton, Valdese, Connelly Springs, and Lincolnton, North Carolina.
Similar Services We Offer: