When it comes to interior home renovations in Hickory, NC, you can't go wrong working with us at TCB Construction.
Moving can be a pain. If you want to move because you're unhappy with your current home in Hickory, North Carolina, let us at TCB Construction provide you with an alternative. Instead of moving, we can help you transform your home into the one that you've always wanted. Some of the interior home renovations we do include: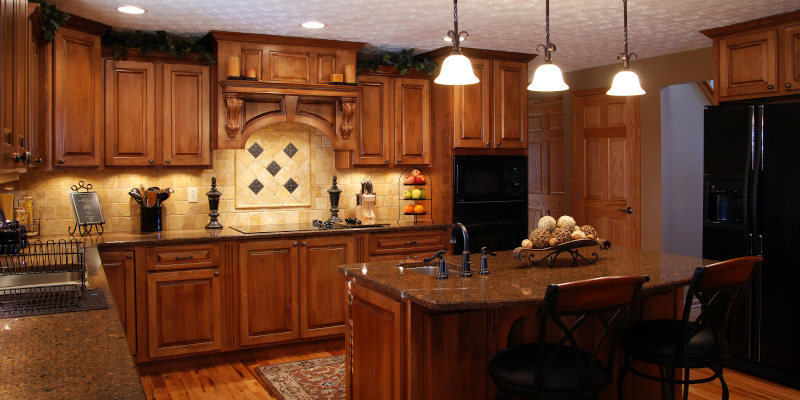 Kitchen Renovations—Whether you're tired of your current countertops or want to completely redo the layout of this room, we can help you turn your kitchen into a space that works for your lifestyle.
Bathroom Renovations—When we help you renovate a bathroom in your home, we'll ensure that the project turns out exactly like you envisioned.
Basement Renovations—Renovating your basement is one of the best ways to increase the amount of usable space in your home while also significantly increasing its value.
These are just a few of the interior home renovations we do. If you have any special requests regarding your home's interior, we are more than happy to consult with you and come up with a plan that will complement your needs and work with your budget.
Which Interior Home Renovations Have the Highest Return at Resale?
At TCB Construction, our Hickory, North Carolina projects generally fall into two categories: interior home renovations chosen for value to the family and those that will provide the greatest return on the investment upon the sale of the home. Even if you don't plan to move anytime soon, it doesn't hurt to consider which interior home renovations will have the added benefit of being recouped completely or in part upon resale.
Creating more living space is at the top of the list of having the most effect on resale value. Whether you accomplish this with a home addition, basement renovation, or adding a new deck or screen room, it stands to reason that the larger the home is, the more buyers will be interested and the more they'll be willing to pay.
Kitchen and bath renovations are also good investments. A dated kitchen or bathroom can make it very difficult to sell your home because most potential buyers can't envision what could be done; they have to see it already done to appreciate it. Even a modest facelift can have profound results, so even if you cannot do a full renovation, ask us about upgrades that can make these rooms more appealing and functional.
Finally, we recommend taking care of a variety of handyman tasks around the house that can be small sticking points that deter a potential buyer from putting in a contact. Although not technically interior home renovations, a fresh coat of paint, pressure washing, and window repair can help your home sell more easily because they show buyers that you have been actively maintaining the house.
Ways to Prioritize Interior Home Renovations
When it comes to interior home renovations, you can't go wrong working with us at TCB Construction. Not only are our prices affordable, but we'll also make sure that your project is completed on time and that you are 100% happy with the end result. To find out more about our interior renovation services or to schedule a time to receive a free consultation from our team,
give us a call
today.
---
At TCB Construction, we perform interior home renovations in Hickory, Newton, Sherrills Ford, Statesville, Conover, Maiden, Claremont, Catawba, Taylorsville, Lenoir, Morganton, Valdese, Connelly Springs, and Lincolnton, North Carolina.
Prompt and did job quickly.
"Had them come out on a commercial property. The worker was prompt, didn't take breaks except lunch, and did the job quickly. Decent clean-up afterwards, also. Would use them again. "
★★★★★ Kate M.
Similar Services We Offer: