Our talents in designing and creating interior home renovations in Newton, NC can make your home look like it was just built this year.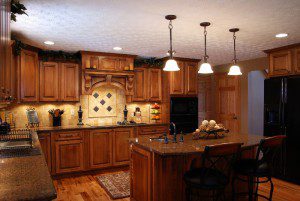 Doesn't it seem like the years fly by sometimes? If you purchased your home a decade or more ago, you may feel that it isn't as modern-looking as you would like it to be now. When you bought your home, it was perfect, but now you may be wishing it had some of the newer features you have been seeing in friend's homes or in magazines. You don't have to keep wishing; you can make them a reality. At TCB Construction, our talents in designing and creating interior home renovations can make your home look like it was just built this year.
There are a number of reasons why you might want to consider interior home renovations. First of all, you can gain increased functionality with many of products on the market today. Kitchen and bathroom cabinetry has unique features that allow better storage and increased accessibility to contents. Additionally, improvements in products such as flooring result in more durability, so they stay looking great for years to come.
Other interior home renovations are ideal for lowering your utility costs. If this is a goal for you, be sure to ask us about energy-saving products and other ways to lessen your utility bills with the right interior home renovations.
A wonderful result from interior home renovations is the increase in value to your home. You will enjoy not only an increase in enjoyment, but also a financial one. Additionally, we can advise you on which interior home renovations will best raise the value of your home.
Whatever your goals for interior home renovations, we can help you accomplish them at a more affordable price than you might think. We have been performing interior home renovations in the Newton, NC area for a long time, as our owner has been in the construction industry for 15 years and also worked as a carpenter in high school. For us, taking care of business means giving you the home of your dreams. Call us today to schedule a consultation.
---
At TCB Construction, we perform interior home renovations in Hickory, Newton, Sherrills Ford, Statesville, Conover, Maiden, Claremont, Catawba, Taylorsville, Lenoir, Morganton, Valdese, Connelly Springs, and Lincolnton, North Carolina.