Give us a call today for a free consultation and comprehensive estimate on basement renovations in Newton, NC.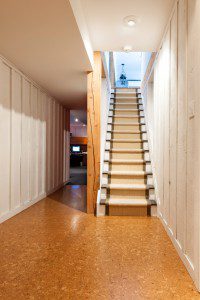 Does your Newton, NC home feel a bit cramped? It is not uncommon for homeowners to feel that way at one time or another, either because of a growing family or multiplying possessions. You could go through all the trouble and expense of selling your home in order to purchase a larger one, but that is frustrating and likely means a higher mortgage payment. This may not be an ideal situation if your need for more space is not a permanent one, either. A better solution is to call us at TCB Construction and inquire about basement renovations.
We can take your underutilized basement and make it any type of living space that you need to fulfill your needs. The options are practically limitless, and our design team can help you come up with ideas if you need them. Here are a few options to consider:
New Master Bedroom – It can be a great option to have a private area to get away from the rest of the family. Creating a master bedroom and bathroom is one of the most common basement renovations.
Additional Bedrooms – The alternative to doing a master bedroom is to add two or more bedrooms instead and relocate the children downstairs. This can be an ideal situation if you'd rather have not have the pitter patter and noise above you.
Entertainment/Hobby Space – A family game room or room to enjoy your hobbies is another popular option for basement renovations.
Apartment – If you have an adult child who wants to come back home, an aging parent, or perhaps the desire for additional income, creating a full apartment is an excellent option.
These are just a few of the basement renovations we can accomplish for you. Give us a call today for a free consultation and comprehensive estimate. No job is too small or too large. Let us make your home more comfortable and also raise its overall value. It is a win-win situation!
---
At TCB Construction, we perform basement renovations in Hickory, Newton, Sherrills Ford, Statesville, Conover, Maiden, Claremont, Catawba, Taylorsville, Lenoir, Morganton, Valdese, Connelly Springs, and Lincolnton, North Carolina.