We have over 15 years of experience in interior house painting in the Newton, NC area.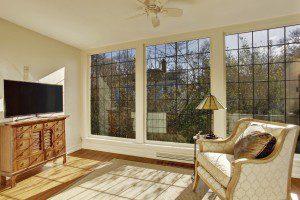 Although interior house painting is a task that you could complete on your own, there are many good reasons to hire a professional instead.  At TCB Construction in Newton, NC, we know that while you are perfectly capable of interior house painting, we can offer you a few specialized benefits that will make you glad that you chose us to do it for you instead.
To begin with, we have over 15 years of experience in interior house painting.  Our experienced team will listen to your vision for your home and can offer assistance in choosing your favorite color scheme.  Each different type of paint has its own set of unique qualities, such as being durable, focusing on style, or being easy to clean.  We are familiar with all types of interior paint, and we can use our knowledge to assist you in selecting the paint that will best satisfy your needs—be it flat, eggshell, satin, semi-gloss or glossy.  We are also familiar with many different shades of paint, as well as the difference in hue when wet as opposed to dry, which means we can offer advice on how dark or light the final color will be.  Since we believe a quality interior house painting begins with quality materials and tools, we use only the best in order to achieve top results in detail and quality.  We also have access to painting tools that will make the job quick, clean and crisp.  Regardless of the size of the task, our commitment to quality is the same.
When you find yourself in need of interior house painting services, contact us.  Let our dedication to high quality exceed your expectations and help you create a home that reflects your unique sense of style and personality.
---
At TCB Construction, we offer interior house painting services in Hickory, Newton, Sherrills Ford, Statesville, Conover, Maiden, Claremont, Catawba, Taylorsville, Lenoir, Morganton, Valdese, Connelly Springs, and Lincolnton, North Carolina.