We'll make sure that the outcomes of your project are exactly what you had in mind.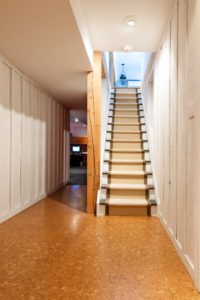 Basement remodeling has a lot to offer any homeowner. Whether you're looking for a functional space that provides an office or extra bedroom or you want to create a recreation room for your growing family, basement remodeling options are virtually endless. The question then becomes which contractor you should work with to achieve your goals.
At TCB Roofing, we understand that you want to make the most of your basement area and how important it is to achieve quality results for your home in Statesville, North Carolina. When you work with our experienced team on your basement remodeling project, you'll not only see your basement come to life in a new way, but you'll also know you have a wonderful space you can use for many years to come.
Not only do we have a strong background in home renovations and remodeling, but our ability to work with you from start to finish during basement remodeling will also ensure that your wants and needs are met for the duration of the project. Whether you desire to create a home theatre or need to establish a comfortable mother-in-law suite, we'll make sure the outcomes of your project are exactly what you had in mind.
If you have questions about basement remodeling or would like to schedule an estimate for your home in Statesville, give us a call at TCB Construction today. With more than 15 years of experience in the construction industry, we are confident that you'll love the results of your home renovations and remodeling. We look forward to working with you.
---
At TCB Construction, we offer basement remodeling services in Hickory, Newton, Sherrills Ford, Statesville, Conover, Maiden, Claremont, Catawba, Taylorsville, Lenoir, Morganton, Valdese, Connelly Springs, and Lincolnton, North Carolina.