You can leave your home remodeling project in Statesville to our professionals at TCB Construction.
If your house isn't keeping up with the needs of your family, you have a couple of options. One choice is to put your house up for sale and try your luck with the local real estate market. You may feel like trying to find another house will be the easiest way to meet the needs of your family. However, it's important to remember that the process of listing your home on the real estate market is often stressful and time-consuming for everyone. When you sell your home, you will also have to find a new place to live and time it right so you aren't left without a home in the interim.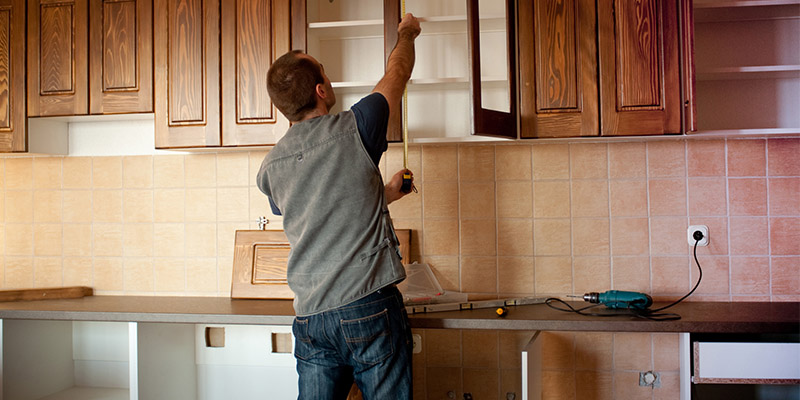 The other option is to remodel your existing home so that it provides the function and comfort you desire. Not only can you stay in your home, but you can simply reimagine your home to fit your family's needs. The benefits of home remodeling are many, including details such as:
If your house doesn't have the open floor plan you want, home remodeling can transform the interior and make it feel more spacious.
When your master suite doesn't have the features you want for relaxation, a professional can come up with a plan to renovate it and add the rainfall shower, soaking tub, or other high-end extras you want.
You can add on to your existing spaces, so you have the practical mother-in-law suite, art studio, or children's bedrooms you require for comfort and ease of use.
You can update your cabinetry, flooring, walls, and more to create the oasis you have been envisioning.
Home remodeling isn't always easy, but it can certainly be a cost-effective choice compared to rolling the dice with the real estate market. Having the right professionals on your side to assist with the design and construction of your home remodeling project is also crucial to your success.
Here at TCB Construction, our team is knowledgeable and skilled when it comes to home remodeling, and we will be happy to help you achieve your goals, no matter the scope and size of your project in Statesville, North Carolina. We offer all types of home remodeling services in the area, including renovations in your kitchen, basement, and bathrooms. Upgrading the kitchen and/or bathrooms always adds value to your home, especially if you plan to sell in the future. These rooms are also highly utilized, so renovations can make them more enjoyable and functional in general.
We aim to make your entire home remodeling project one that brings you the living spaces you have envisioned for your family. We are fully insured, and you'll see our owner working on every project to ensure the quality and consistency you expect and deserve during your home renovation.
If you have questions about our services or are interested in talking through your home renovation design, call us today to schedule a free consultation at your home. We are confident that you will love the results and make TCB Construction your top choice for home remodeling every time.
---
At TCB Construction, we offer home remodeling services in Hickory, Newton, Sherrills Ford, Statesville, Conover, Maiden, Claremont, Catawba, Taylorsville, Lenoir, Morganton, Valdese, Connelly Springs, and Lincolnton, North Carolina.