Host your next party on a brand-new deck that will get the neighbors talking.
Decks are a great way to maximize outdoor living space. Not only are they optimized for sunny days and cookouts, but they also offer much-needed structure and flow to yards and properties that are more free-flowing. Whether they're attached to a pool, patio, or just your home, we can help you build the deck of your dreams. Here at TCB Construction, we understand the stress of finding a contractor you can trust for this important project, and we will address all your concerns smoothly and efficiently.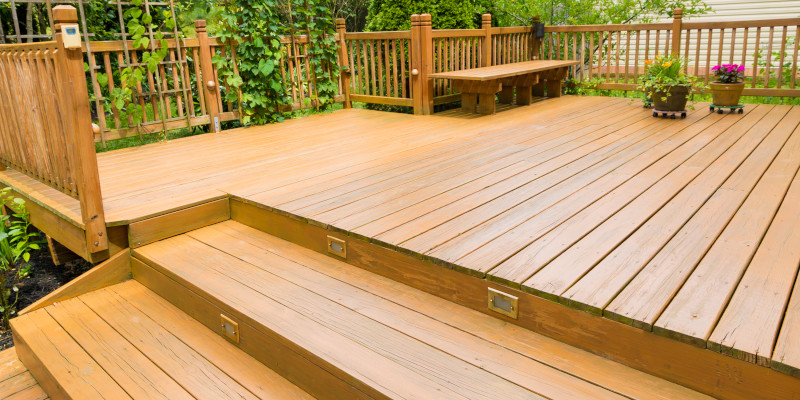 To further minimize stress, we also offer free estimates for our clients and believe in full transparency with every project we do. Not only are we fully licensed and insured, but our owner also has many years of experience working in construction and is on-site at every job to make sure everything goes off without a hitch. For your Newton, North Carolina home, make sure you work with a company that understands your vision and has the expertise to make it real.
Our construction experts will also work with you to put your design plan together if you're not sure what you want yet. We have lots of experience with building decks, and we know all about the latest styles and innovative ideas that will optimize your yard and outdoor living space. Whether you need a large deck with all the additions or something smaller that's perfect for a breakfast nook hangout spot, we can help.
All our work is guaranteed to please, and if anything isn't up to par, we'll come back to make it right. Give us a call today to learn more about how our decks will enrich your home for generations to come.
---