Remodeling your master bathroom in any way can add value to your home and make this space more beautiful and functional. However, remodeling your bathroom also gives you the special opportunity to turn this space into an oasis you can retreat to at the end of a long day. Here are a few master bathroom remodeling ideas that can truly make your space a relaxing retreat.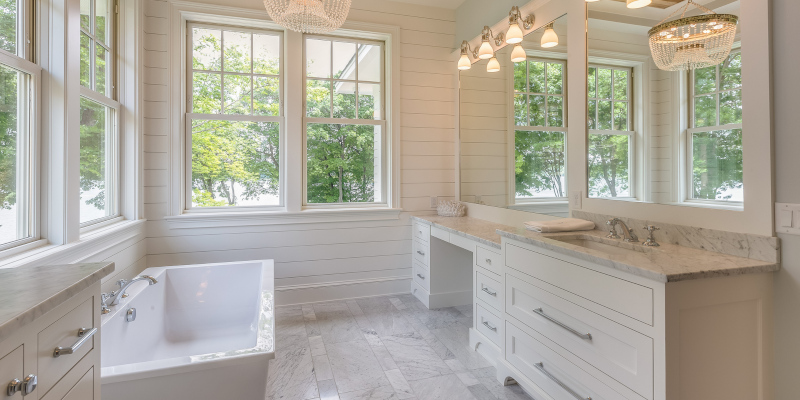 Separate the Tub and the Shower – While a tub-shower combo is certainly functional, there's something incredibly luxurious about having a separate tub and separate shower. If your budget allows it, consider investing in a larger tub, complete with jets and other upgraded features.
Add a Second Vanity – If you share your bathroom with a spouse or partner, you know that a single vanity can make it a little difficult and frustrating to get ready in the morning. Enhance your master bathroom by upgrading that single vanity into a space for two.
Update the Lighting – If your bathroom doesn't have large windows or a skylight, simulate natural light with modern electrical fixtures. During your bathroom remodeling project, incorporate mood-altering lighting in your shower and add natural golden light bulbs in your fixtures to create a calming effect.
Choose Timeless Materials – It's tempting to go with the trendiest options and materials possible when you invest in a full-scale bathroom remodeling project. But to preserve the beauty of your master bathroom over time, consider going with natural, classic materials that will effortlessly stand the test of time.