We're here to manage all phases of our exterior house painting project in Sherrills Ford.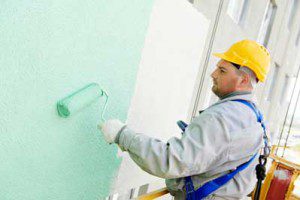 When people come to visit, the way your house's exterior looks makes a first impression. Whether this impression is good or bad depends on how well your home and the surrounding yard have been maintained. If you want to improve the way your home looks and increase your property's curb appeal for the sake of making better first impressions and for boosting the value of your home, exterior house painting is a great place to start.
At TCB Construction, we're here to manage all phases of your exterior house painting project in Sherrills Ford, North Carolina. All you have to do is pick out the paint, and we'll do the rest. We'll start by pressure washing your home, so dirt and debris don't get stuck under the new paint during the painting process. We'll then get to work painting the outside of your house, and we'll make sure that all details are accounted for.
We have over 15 years of experience doing exterior house painting and other related projects in the Sherrills Ford area, so you can rest easy knowing our workmanship will be exceptional. Not only are we experienced, but since we're dedicated to complete customer satisfaction, the job won't be done until you're happy.
Give your home a complete makeover by investing in exterior house painting! For more information about our painting services and why you should let us be the ones to paint your home, get in touch with us at TCB Construction.
---
At TCB Construction, we offer exterior house painting services in Hickory, Newton, Sherrills Ford, Statesville, Conover, Maiden, Claremont, Catawba, Taylorsville, Lenoir, Morganton, Valdese, Connelly Springs, and Lincolnton, North Carolina.