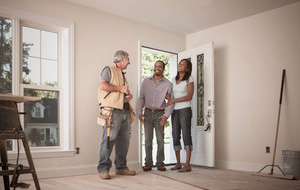 Do you need to get a home remodeling project done this summer?
Turn it over to us at TCB Construction.
✔   Our contractors are fully insured and experienced
✔   We offer a variety of remodeling projects
✔   Owner monitors all projects (large or small)
✔   We provide high-quality remodeling service at a price that works well with your budget
Take advantage of our offer:
Free Estimate on Summer Projects, including:
– Deck Building
– Home Renovations
– Custom House Building
At TCB Construction, we're the only place you need to turn to for home remodeling services in the Hickory, North Carolina area.
To receive a free estimate on your summer project, call us today at
(828) 238-2872 or fill out our form to send an inquiry.