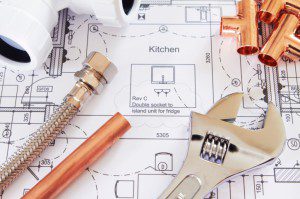 If you are like most people, you might be putting off those remodeling jobs on your home. It never seems to be the right time to do interior remodeling. The problem is that the longer you wait, the more that will need done all at once. There are a number of reasons why you should get started, and a kitchen remodel in 2015 is an ideal way to begin.
A kitchen remodel is one of the remodeling projects that most often raises the value of your home by nearly as much or even more than the cost of the kitchen remodel project. On the contrary, having a dated kitchen is a good way to end up getting a rock bottom price for your home when you sell it.
Of all the remodeling projects you can choose from, a kitchen remodel is usually the one that gives the most satisfaction because it is a room that is used daily by everyone in your household. The chef of the family will be especially pleased! Additionally, if you include brand new, energy efficient appliances in your kitchen remodel, you could also see a reduction in your energy bills.
Another reason for doing a kitchen remodel this year rather than waiting is that construction costs of all kinds have been on the rise. Delaying your kitchen remodel will likely mean paying much more later on.
If you are looking for a high-quality kitchen remodeling company that is affordable and reliable, look no further than TCB Construction. Our owner has been in construction for 15 years, carrying on with a love of carpentry that began as a teenager. You'll get attention to detail that is second to none, all at an affordable price. Call today for a quote for your Hickory, NC kitchen remodel!