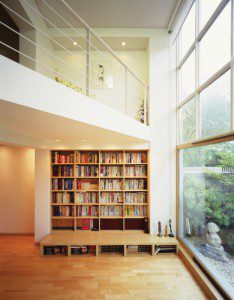 If you are considering interior renovations for your home but are confused on which type of project to tackle, the best thing to do is consider what your home may be lacking and then come up with interior renovations that solve the problem.
Lack of Storage Space – Do you find your Hickory, NC garage so full of things that you cannot fit your vehicle in it? Do things fall out of your kitchen or bathroom cupboards whenever you open them? If this sounds like your home, then consider interior renovations that add storage space. Kitchen and bathroom renovations can do this, as can adding cabinetry to your garage or a spare bedroom. Adding built-in furniture, such as bookcases, can also offer additional storage.
Difficult to Keep Organized – Often the problem noted above regarding items falling out of your cabinets is not that you don't have enough cabinetry, but that it is not configured correctly, and thus there is dead space that goes underutilized. A kitchen or bath remodel can help you get more organized. A hobby room, garage or home office can also be made more organized with built-ins.
Dated Appearance – Even though your home may be completely functional, it may look dated, which can make you feel uncomfortable and concerned about your home keeping a good resale value. Kitchen and bathroom renovations are ideal interior renovations for modernizing your home to preserve its value.
At TCB Construction, we have plenty of ideas for interior renovations that will address specific shortcomings and issues with your home. If your home is not providing the haven you need, contact us at TCB Construction for a consultation. Taking care of business for us means exceeding your expectations and making your dream home a reality.