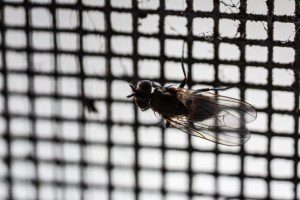 Spring is in the air and you are looking forward to time outdoors reading a book and taking in the floral scents, butterflies, and birds as everything comes back to life. Unfortunately, there are a few other things that are also awakened at this time – flies, mosquitoes, gnats, and other winged pests. However, by adding screened porches to your home this spring, you won't have to deal with these annoying pests.
Anything that adds living area to your home makes it more comfortable and also adds to its overall value. Screened porches can be designed to be all screen for use only during warm months, or can be a full home addition sunroom with plenty of windows you can open when you want fresh air. The size is also something you can customize. It can be just enough for you to relax in a comfortable chair, large enough for entertaining, or anything in between. Once you decide how you want to use screened porches, it is an easy task to design the perfect oasis for you.
At TCB Construction, our 15+ years of construction experience has provided us with insight into how our customers prefer their screened porches, and we are happy to share ideas with you or build whatever you have in mind. Whatever you need, from outdoor living areas to interior home renovations, we are confident you'll be pleased with the results.