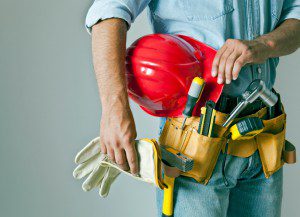 Every homeowner knows that a home is constantly needing basic home repairs, painting, pressure washing, and a host of other handyman services. Often, these things get ignored due to lack of time, lack of proper tools, or lack of confidence. Don't feel bad about not being able to tackle them yourself. Professionals are available to do them for you and handyman services are more affordable than you might think.
In some ways, hiring out handyman services is more affordable than doing the tasks yourself. This is definitely the case when a tool or other piece of equipment is needed to complete the job. It is fine to purchase them if you'll need them regularly, but for those infrequent tasks, it makes more sense to hire a handyman services professional. One example of this would be pressure washing. A quality pressure washer is an expensive piece of equipment. In addition to shouldering the expense, you also need to have a place to store it when not in use. This could mean even more expense if you need to purchase a storage shed to do that.
An indirect cost that you may want to avoid is when basic home repairs are harder than you thought and the result isn't what you had hoped for. You could even end up with a more costly repair on your hands if you don't quite do it right the first time. This happens more often than you might expect, particularly with plumbing and home repairs.
Let us at TCB Construction handle all of your home repair needs. For more information, give us a call today!