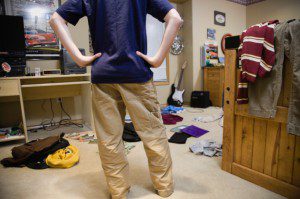 Your bedroom should be a retreat from everyday hassles, stresses and disappointments, but if your room does little to help you beat the blues, then a bedroom remodeling might be in order. You can call it Feng Shui or just common sense, but the placement of your furniture, items located in your bedroom, lighting and even the color scheme can affect how you feel when you are in your bedroom. While most people think of the kitchen and bathrooms when considering remodeling, doing a bedroom remodeling project could just be the best thing you do this year.
Clutter – Clutter in a bedroom is one of the biggest contributors to an uneasy feeling when you enter the room. You can reduce clutter by including new closet organization and perhaps various built-ins in your bedroom remodeling project so that everything has a place to go that is out of sight.
Color Scheme – You may really love bright yellow or other bold colors, but it has been statistically proven that neutral, earthy color schemes are more calming and relaxing in the bedroom. You'll get a better night's rest, which can make a big difference in your mood throughout the day.
Remove Certain Items – There are some items that never should be in your bedroom. Remove that treadmill that makes you feel anxious every time you look at it. TVs and other electronics are known to be disruptive to sleep, as well.
If you need more ideas for bedroom remodeling projects that will make your Hickory, NC bedroom more conducive to sleep and mood improvement, give us a call at TCB Construction. We can tackle the smaller bedroom remodeling projects, as well as build that home addition if needed. We'll be glad to meet with you for a free consultation to discuss what we can do for you.