We offer creative ideas for bedroom renovations that will make an exciting improvement to your Statesville home.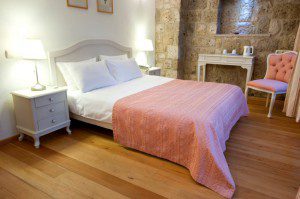 When you think about improvements to your Statesville, North Carolina home, the first that usually come to mind are kitchen and bathroom renovations. While bedroom renovations may not seem as glamorous, we take them every bit as seriously here at TCB Construction because we know that this improvement really can be quite special.
One of the more common bedroom renovations we do is enlarge the closet. If your bedroom is large enough to sacrifice a couple feet or more and you are tired of having a closet that is busting at the seams and difficult to organize, this is an ideal option for you. Our team is very imaginative when it comes to creating more storage, so don't hesitate to contact us if you want more closet space but have no idea how to go about it.
If your bedroom is just too small overall, we can handle a larger scope for your bedroom renovations by adding onto your home. Depending on the layout of your home, we can expand a current room to make it more sizeable or build an entirely new room, so you can convert your old bedroom to another use, such as an office, guest bedroom or large walk-in closet. Another option is utilizing a basement that has not yet been finished to create a luxurious master suite or even a couple of bedrooms.
We welcome you to contact us to learn more about bedroom renovations and how we can get creative to give you increased functionality and enjoyment that will make your project an exciting improvement to your home.
---
At TCB Construction, we perform bathroom renovations in Hickory, Newton, Sherrills Ford, Statesville, Conover, Maiden, Claremont, Catawba, Taylorsville, Lenoir, Morganton, Valdese, Connelly Springs, and Lincolnton, North Carolina.