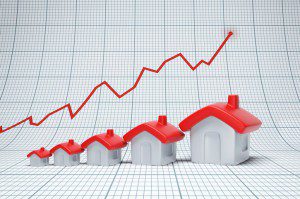 With all the costs involved in selling one home and buying another, it just isn't a viable option for many who are looking to get into a larger home. For the price of closing costs alone, you might just be able to make your current home larger instead. The only question then becomes, what are you going to do with all that new space?
If you have a craving for more space, home additions are an ideal solution. Home additions can make your home more valuable and comfortable. Your only size limitations are going to be your budget, lot size and area regulations. Here are a few ideas for home additions that just might be perfect for you.
Go Up! – If you can't get the square footage with your home addition that you'd like due to the size of your property, consider adding more space on top of your existing home. A second story can encompass the entire footprint of your existing house, a portion of it, or even sometimes a bit more by adding an upper deck that extends over the existing footprint, which adds a covered patio in the process.
Extra Bedroom or Den – If your family is growing, you might consider adding another bedroom, so your children don't need to share. An extra bedroom can also come in handy for overnight guests or even if you are about to be a caregiver for an aging parent. This room can also include a separate bathroom.
Expand Existing – If you have a room that just feels too cramped, house additions can also just expand that one room rather than add an entirely new room. If you have the property space, you can expand more than one room by moving an exterior wall out a few feet.
If your Hickory, NC home is in need of a home addition, give us a call at TCB Construction. We'll be glad to meet with you to discuss home additions we do and provide you with a quote.