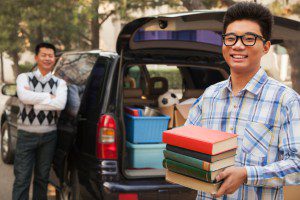 Years ago, it was not uncommon for a household to be multi-generational. Families pulled together when things were tough and sharing a roof was quite typical. You might even remember having a grandparent living with you when you were a child. For a number of reasons, this lifestyle is becoming more common again. Adult children stay at home longer, or return home after college. Aging parents are brought in when living on their own becomes too challenging. These and other living arrangements can make a home a bit crowded, however, which is why basement renovations are growing in popularity.
It is far more affordable to transform that underutilized space into a living area with basement renovations than it is to relocate to a larger home. With basement renovations, you can add a full apartment complete with a kitchen, bathroom, and bedroom, so that your returning adult child or parent will have privacy.
One of the other benefits of basement renovations is that you can increase the value of your home, and provide you with an additional source of income. By turning this space into a regular apartment that can be leased out, you could easily create enough income to take that vacation you've been dreaming about or cover the cost of the renovation.
If you are thinking about doing some basement renovations, give us a call at TCB Construction. We can transform your basement into the usable space you've always dreamed of!